"I think Bigfoot IS blurry, that's the problem. It's not the photographer's fault. Bigfoot is blurry, and that's extra scary to me. There's a large out of focus monster roaming the countryside. Look out, he's fuzzy, let's get out of here..." - Mitch Hedberg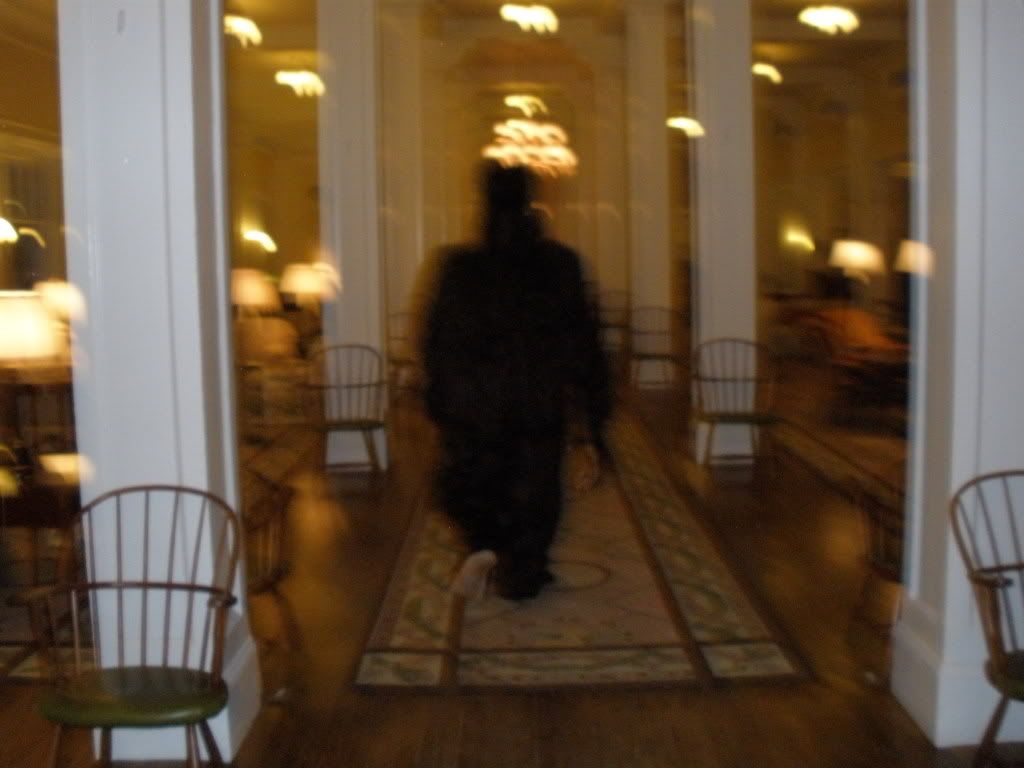 Today was Day 1 of the Mt. Washington TAPS/Beyond Reality/Ghost Hunters event in Bretton Woods, NH. Most of the TAPS Ghost Hunters are here, and the ones that aren't will be in a few days. The place is magnificent. It's four times the size of the Stanley Hotel, which was the inspiration for The Shining.
This first week is the smaller group of the two weeks, so things are a little more low-key here right now. There were some readings, a meet and greet and yours truly did some paranormal comedy. Things are just getting started, but everybody seems to be having a good time so far. Tomorrow the seminars kick off at 9:30 am.
Notable highlights from Day 1:
1) Jeff Belanger walked around naked and claimed it was a Bigfoot suit.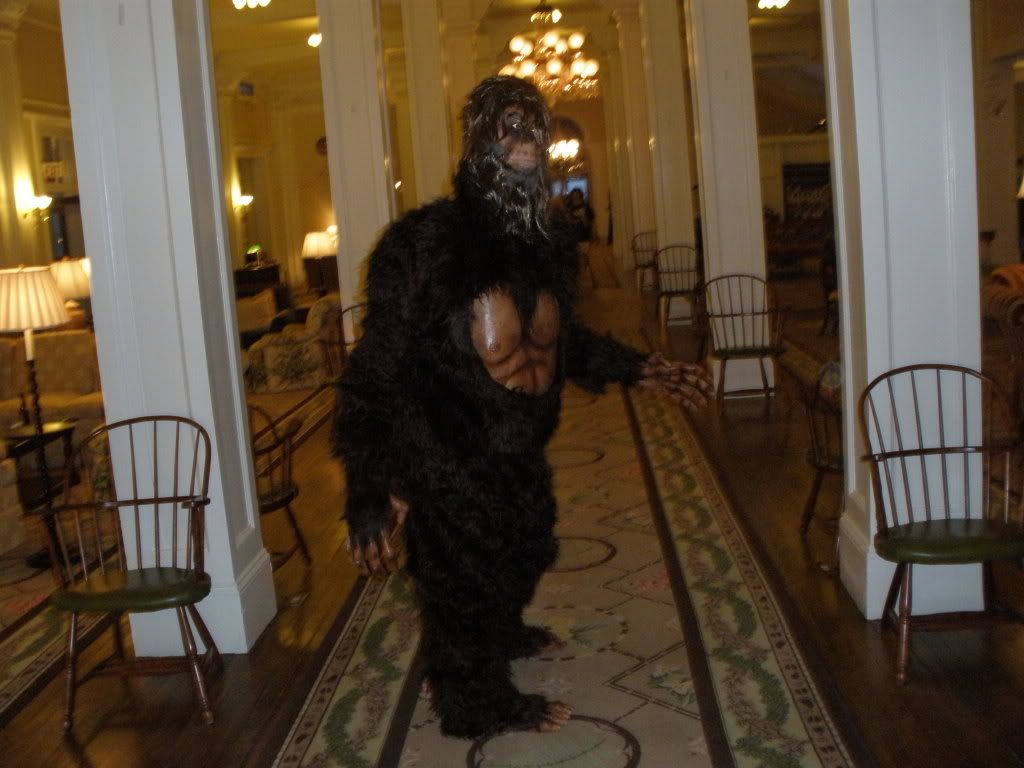 2) During my set I had a foot-pedal that controlled all the lights in the room. It was supposed to make the room go dark during my ghost story. Instead, I somehow turned off the mic, hit myself in the tooth with it and then talked into a flashlight on accident in a 1-2-3 fashion. That part was kind of a train-wreck, but people laughed at it so I'll take it even if it was unintentional. Tonight my show was down in "The Cave" bar, but next Friday it will be up in the Ballroom in front of 400 people.
3) I SAW A GHOST!!! He tried to steal my peanut butter and jelly sandwich.
Tommorrow Jeff is doing the first introduction of a speaker, so I get to sleep in until 10:30! I got two hours of sleep last night and was on a plane/in a car all day. So I need it. There's a lot on the schedule for Saturday.
Brody is blurry, that's the problem.
Kris Williams and Amy Bruni. Kris was accidentally electrocuted in this picture.
Reanna Wilson and Kristyn Gartland